ISO 22000 – Food Safety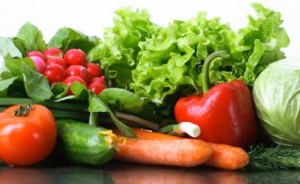 The ISO 22000 standard defines food safety management system requirements for companies that need to meet and exceed global food safety regulations. Organisations are aware of the need to demonstrate their ability to provide safe food.  The requirements of ISO 22000 apply to all types of organisations within the food chain ranging from feed producers, primary producers, food manufacturers, transport and storage operators, sub-contractors to retail and food service outlets, together with inter-related organisations such as producers of equipment, packaging materials, cleaning agents, additives and ingredients. It is applicable to all organizations, regardless of size, which are involved in any aspect of the food chain and want to implement systems that consistently provide safe products.
ISO 22000 specifies requirements for any organisation wishing to:
Plan, implement, operate, maintain and update a food safety management system aimed at providing products that, according to their intended use, are safe for the consumer.
Demonstrate compliance with applicable statutory and regulatory food safety requirements.
Evaluate and assess customer requirements and demonstrate conformity with those mutually agreed customer requirements that relate to food safety, in order to enhance customer satisfaction.
Effectively communicate food safety issues to their suppliers, customers and relevant interested parties in the food chain.
Ensure that the organisation conforms to its stated food safety policy.
Demonstrate such conformity to relevant interested parties.
Seek certification or registration of its food safety management system by an external organization.
Implementing ISO 22000 will require:
Greater emphasis on continual improvement, with improved food safety performance derived through the establishment and achievement of tangible food safety objectives.
Company operations to include additional responsibilities for food chain-hazard identification.
External communication on product food safety aspects.
Food safety aspects of change management.
Focus on responsibility of top management.
Clearer direction with regard to hazard identification, risk assessment and the linkage to critical controls.
Responsibilities and authority of external experts.
Benefits of a Food Safety Management Systems Approach.
Cost-effective control of food borne hazards.
Proactive approach – identifying and controlling food safety hazards.
Complementary to other Management Systems (e.g. ISO 9001:2008)
Demonstration of industrial codes of best practice.
Ensure your food or food related business meets the highest standards of food and hygiene safety by calling Jordan Business Systems today.